I did a quick recap of Guilin, which included both cost and a huge bug that clearly was sent to murder me.  You can find that post here.
Arriving in Guilin, I was so excited.  I am finally really starting the mainland part of my trip to China.  Before leaving, I had done research so I knew how much a taxi would cost.  I was quoted a flat fee of $100 RMB, which is around $16 USD.  I took it.
If you go to Guilin and do not want to splurge for a taxi, have no fear.  You do not need to!  There is a shuttle bus that goes downtown for $20CNY ($3.25 USD)
The drive was ridiculously exciting to me.  I wanted to scream outside the cab window "Look at meeeeeeee.  I am in China!  By myself!  Wheeeeeeeee!"
The ride to my hostel was about 45 minutes.  It kills me how cheap of a cab ride that is.  In my hometown of New York City, that would get me a couple of blocks in traffic.
I got to my hostel at around midnight.  I was staying at Green Forest Hostel.  I walked in and first thing, the cat that lives there hissed at me.  I think it may have been reacting to the dirty look I gave it.  Either way, I didn't have any further altercations with it.
Checking in was easy, the young woman checking me in spoke English, no language barrier at all.
I was brought to my room, which has seen better days but who cares about dirty walls when you have freezing cold air conditioning?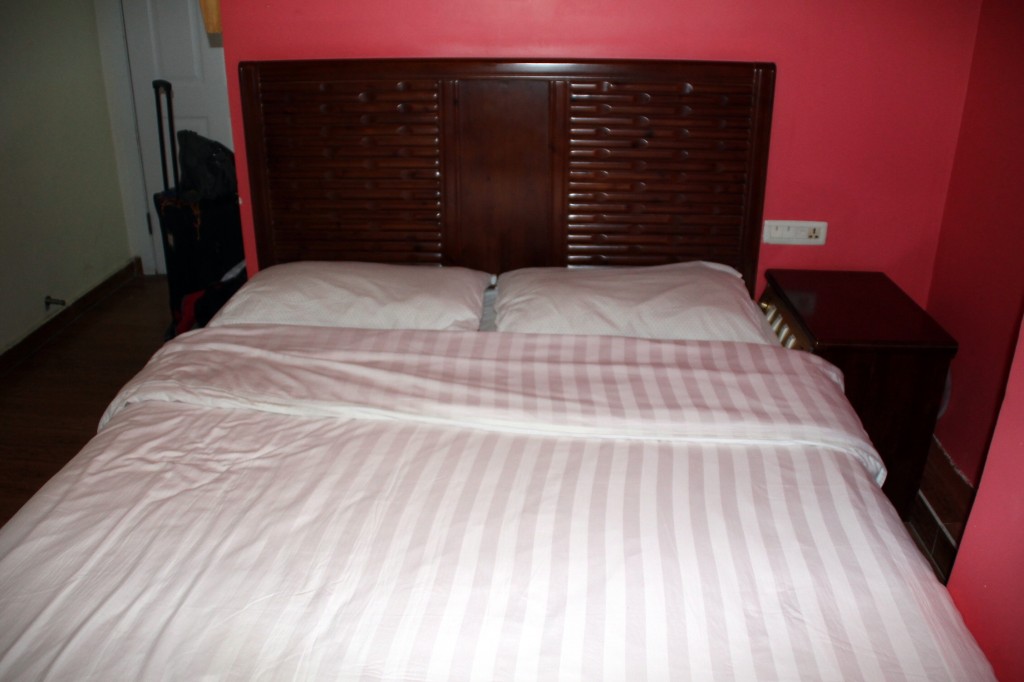 And yes, typical wet room – where you take a shower and everything gets soaking wet.  Added bonus, the room was up a step so I was constantly convinced I was going to slide and fall down the step and die.  I ended up using a towel as a runner to keep me from slipping and cracking my head open.  Housekeeping came in the next day and took it away from me and did not replace it.  I don't know if this was an oversight or if I was being punished for misusing their towel.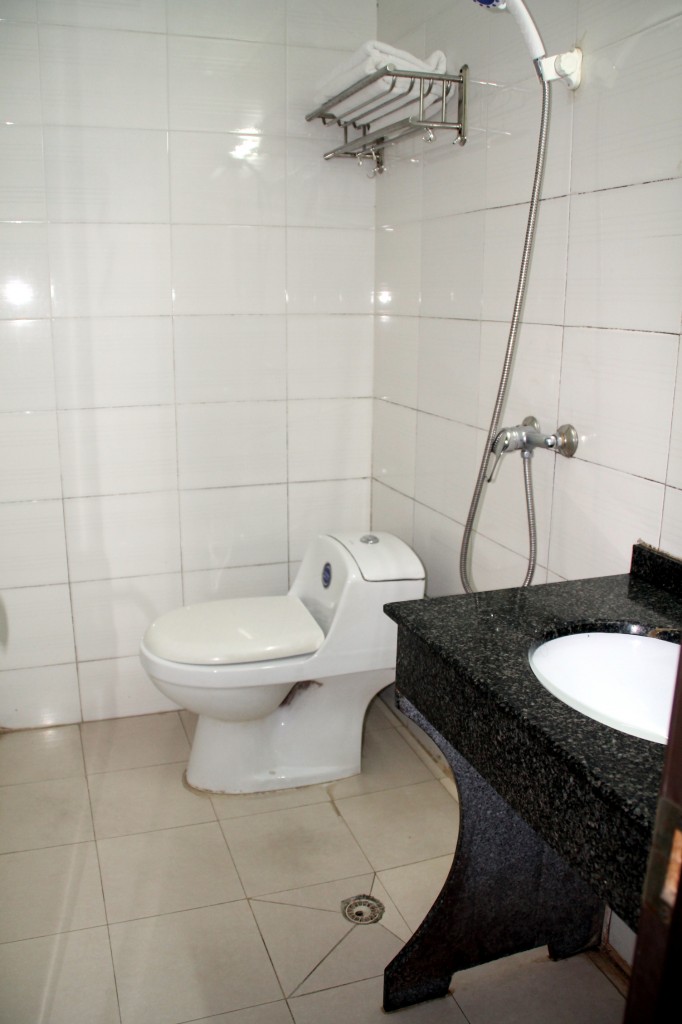 I paid extra for a view of the Li River.  I am the unluckiest person alive and got a view of these trees blocking my view of the river: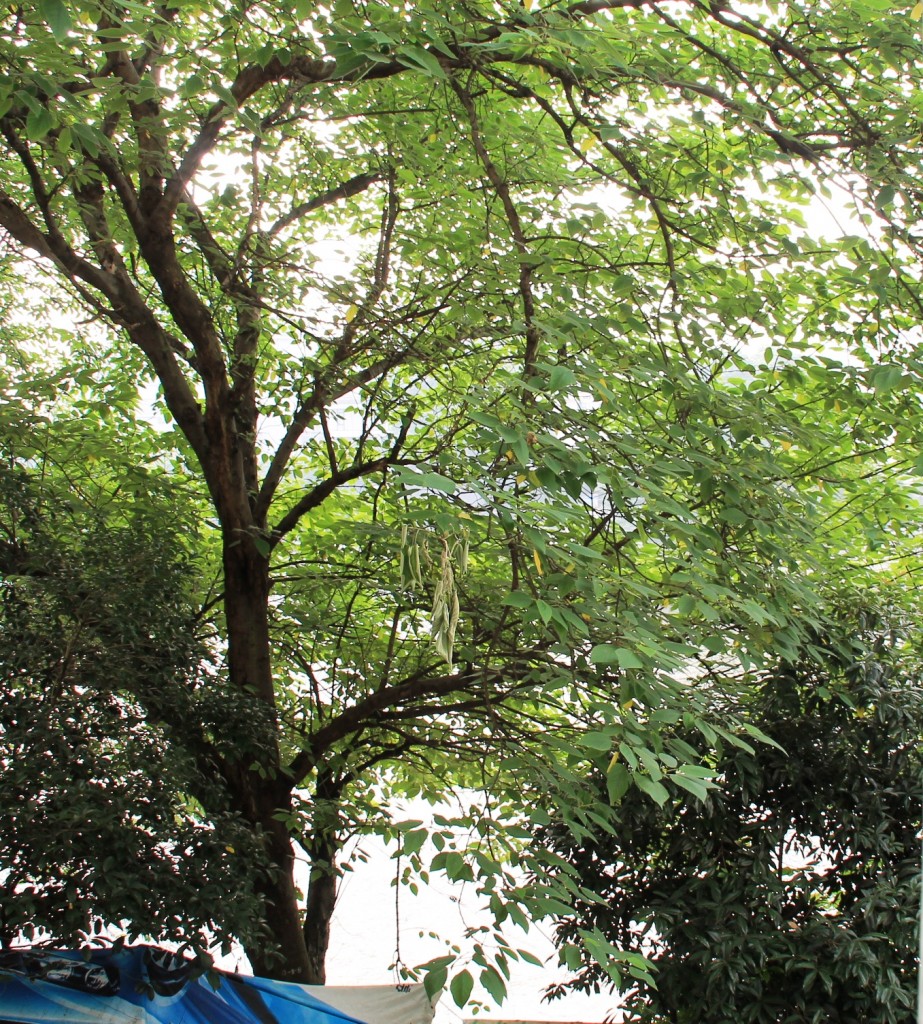 Still, I could not possibly have been happier to finally be here.